Mary Tamaki Murakami was still swooning over pop stars and worrying about her homework when her life suddenly took a very real turn. Immediately after the Pearl Harbor attack on December 7, 1941, she experienced a crackdown in her own San Francisco neighborhood.
"It became very quiet in San Francisco so we looked out the window and there was no traffic. We looked up toward the top of the hill coming into Japantown and we could see the U.S. army surrounding us."
Mary begins seeing the F.B.I. take people within her community, but it was only the beginning of what would become explicit discrimination, justified by war, and empowered by the Supreme Court.
Anti-Japanese hysteria and fear over national security pressured President Roosevelt to take extreme measures that stripped away the rights of Japanese-Americans for years. Executive order 9066 forced people of Japanese ancestry into camps set up around the West Coast in newly created military zones.
In the next couple months Mary remembers seeing signs around her neighborhood giving the community instructions. First it was curfew notices, then a call for vaccinations, and finally the government gave the order to pack their belongings for the camps.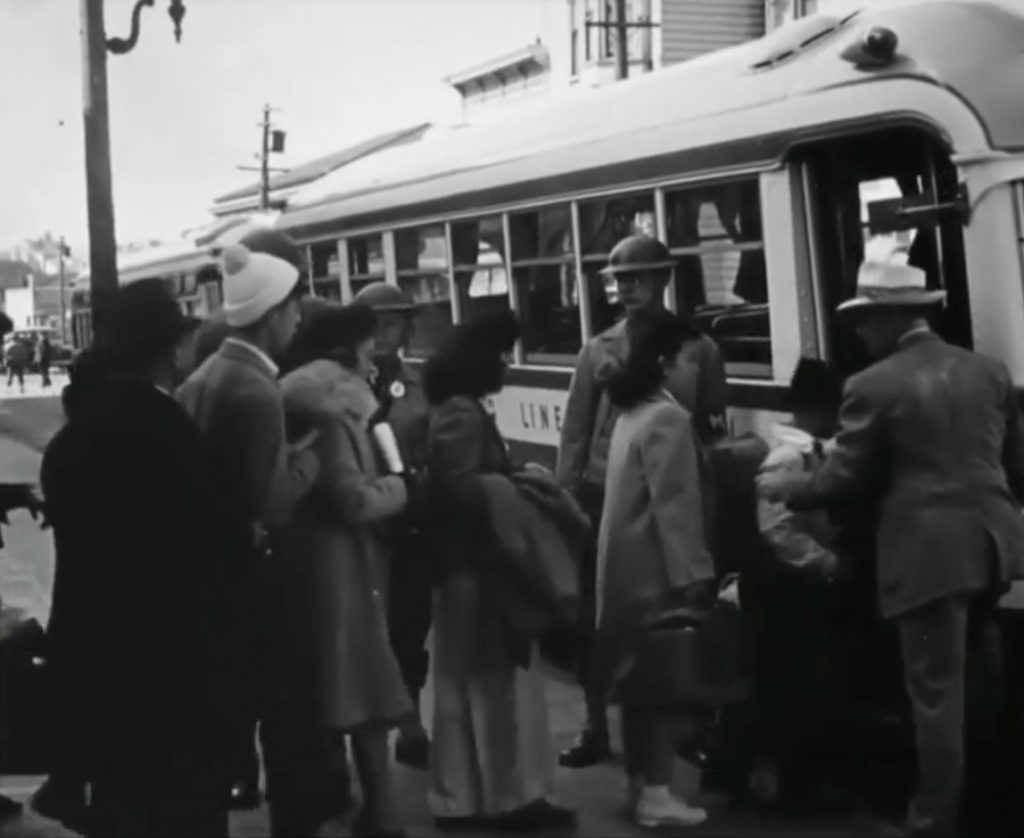 Mary watches her family lose their home, possessions, and rights to fear and prejudice. She recalls what it was like living in the camps and the lasting effects on her family.
Today, she shares her experience with schools and organizations because she fears history is already repeating. As more parallels emerge between her own experience and new policies affecting Muslim-Americans, Mary hopes her story can serve as a warning.
"We see the same pattern that we went through. We feel that we should try to encourage the Muslims that it eventually will pass, but it is a difficult time for them, so our civil rights groups are fighting to keep them out of camp."
Soon after the presidential election, President Trump became embroiled in questions over whether he would implement a Muslim registry. This alarmed many who remembered that in 1942, a registration for people of Japanese ancestry was one of the first steps to their incarceration.
There is also of course, the travel ban, which bars entry to people from Muslim-majority countries. And President Trump himself invoked the memory of internment camps when talking about these proposals.
Listen to the second episode of Legacy to hear more about what it was like to grow up in an internment camp and how it affects the way she sees the world today.