In the past few years, a billion-dollar rehab scam industry began taking over the sunny beaches of Southern Florida. Thousands of fly-by-night centers took in people struggling with addiction, but only if they had good insurance. The scam sparked outrage in a nation already crushed under the weight of an epidemic, but revealed how addiction and rehab are tangled up in money.
Paul Molloy's journey into addiction and recovery began before the opioid epidemic, but knows how money can get in the way of rehab. Paul and his wife Jane have lived an unlikely life. After both making careers as high-powered lawyers in D.C., Paul began to descend into alcoholism. What seemed like a successful family life from the outside came crashing down.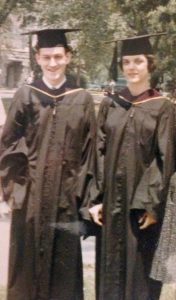 Paul is like many who battle addiction. Alcohol took over his life, and hurdled him to rock bottom, where he went from senate lawyer to homeless. But this isn't a typical recovery story, because Paul would eventually take himself from the streets of D.C. to running his own recovery organization, Oxford House, which now has over 2,000 houses around the nation and even some  internationally. And, after 13 years apart, Paul remarried Jane, who now helps with Oxford House.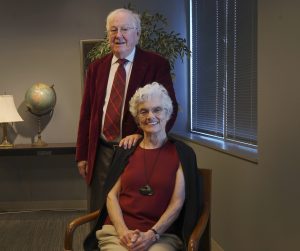 There are a couple things that make Oxford House unique:  it's self-run by the recovering addicts living there, and it will never garner a profit.
When Paul and the other recovering addicts began forming the business, they decided the only way it would be successful is if the organization did not deal with money. They watched as the advent of another recovery program on the West Coast began failing on a momentous level. Synanon was the first organization to create a self-run residential rehab, but soon it began accumulating money and taking on new business ventures. The lack of focus became the company's downfall, which wound up becoming a violent cult.  
Paul and the others watched while this was happening and took those lessons seriously. 
"Right from the beginning [we] said this group will never own any property, and today Oxford House owns no property we accumulate no wealth."
Listen to the latest episode of Legacy to hear how Paul and Jane rebuilt their life after addiction, and the lessons they've learned about the business of rehabilitation.